Lion's Mane Extract Tincture - CREATE
Regular price
Sale price
£32.99 GBP
Unit price
per
Sale
Sold out
Lion's Mane is a beautiful mushroom that has been shown to stimulate the production of nerve growth factor (NGF) and brain cells.
Ingredients
Organic Lions Mane Mushroom extract (10:1) – 1500mg extract from 15,000mg raw material
Organic Cane Alcohol
Highland Spring Water
60ml (2 month supply)
This extract is referred to as 10:1 because you need 10kg of raw lion's mane mushroom to produce a single kilo of lions mane 10:1 extract.
Hericenones and erinacines, which are the compounds considered to be responsible for the cognitive benefits of lion's mane mushroom, are only soluble in ethanol.
Disclaimer:
These statements have not been evaluated by any official health authority. These products are not intended to diagnose, treat, cure, or prevent any disease.
Share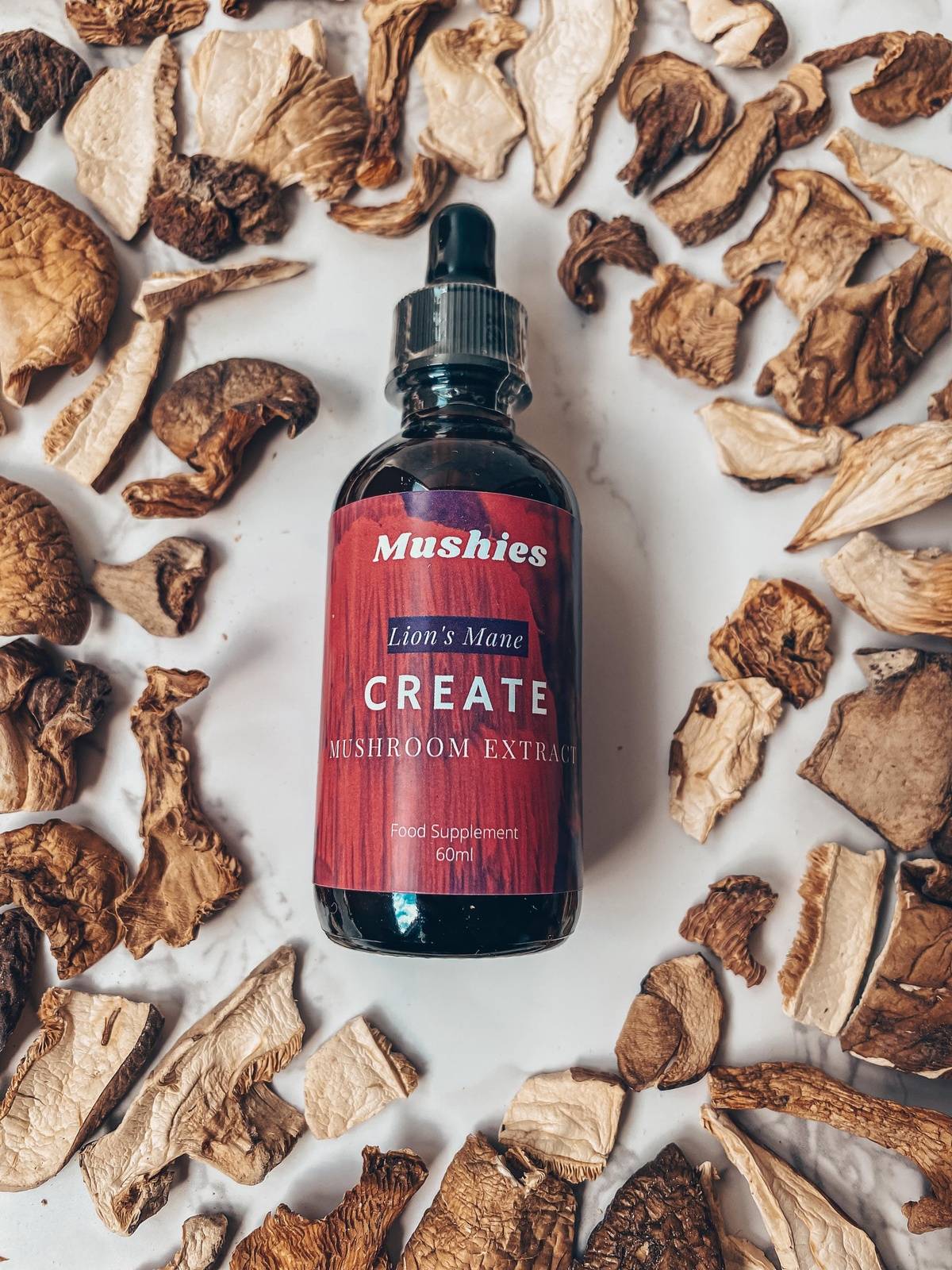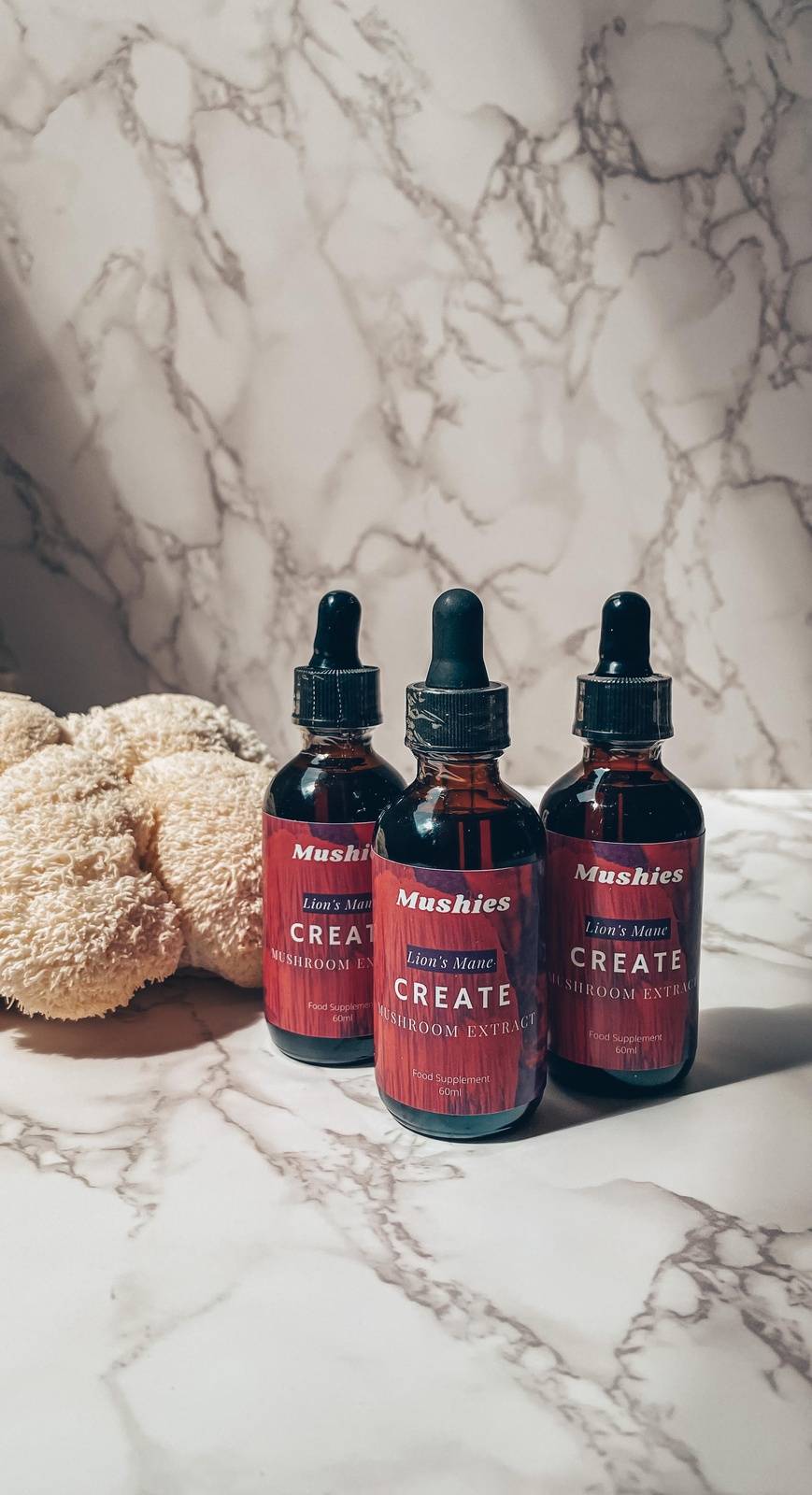 I find that mixing it with my morning coffee really improved my focus.
Helping with perimenopause brainfog
Lion's Mane has cleared the majority of the debilitating brainfog I was suffering from as a symptom of perimenopause, and which my HRT didn't seem to help with.
I only take one squirt per day as this seems sufficient for me, which means the product lasts a long time and is more cost effective.
Great product and great customer service
Really pleased with the Lions Mane extract!! Customer service was the best ever - the wrong product arrived but they send out the right one the same day and they let me keep the wrong product as a freebie ! Wow- I've never experienced that kind of service anywhere else on the internet! Strongly recommend.
Stroke victim
I have been giving my husband Lion's Main extract since his stroke at the end of July. I do believe this is helping him with his recovery.
Brilliant Lions Mane tincture helping with brain fog and more energy.
I noticed the difference in days of taking this tincture. My mind was so much clearer and my ability to think about many different things at a time returned what menopause took away. I was very fatigued with arthritis too and now have much more energy which is remarkable. Mushies are very helpful and am looking forward to trying other products. Excellent, thank you so much.